This post is a response to a question recently asked by WP Tavern: Can the Block Directory and Business Interests Coexist?
---
When you stop to think about it, the WordPress Plugin and Theme ecosystem is a shining example of the Free & Open Source Software ideology working sustainably.
Take a completely open source project, and extend it with purely open source plugins. Keep it up for 16 years, until you power over a third of the internet, with no signs of stopping.
It seems outrageous, but that's what WordPress has done!
The WordPress ecosystem is a perfect answer to skepticism from die-hard capitalists – it really is possible to build a business on non-proprietary, freely licensed, shared knowledge.
Of course, this doesn't work without some private enterprise – there's got to be some money in it, somewhere, if it's going to last. Here we meet the cast: Hosting, Premium Plugins, Premium Themes, and Marketplaces.
WordPress.org's laissez-faire approach has, thus far, created an ecosystem perfectly balanced between free for accessibility, and premium for sustainability.
> Enter stage left: Blocks
This year, a new extension paradigm is being introduced to WordPress. We'll soon meet the Block Directory, and we'll install and manage Blocks in the same way as Plugins and Themes.
Put briefly, I'd like to propose a new type of WordPress plugin that provides blocks and nothing else: Single Block Plugins. These will be hosted in a separate Block Directory section of the Plugin Directory.

Alex Shiels – The Block Directory, and a new type of plugin
It's going to look something like this: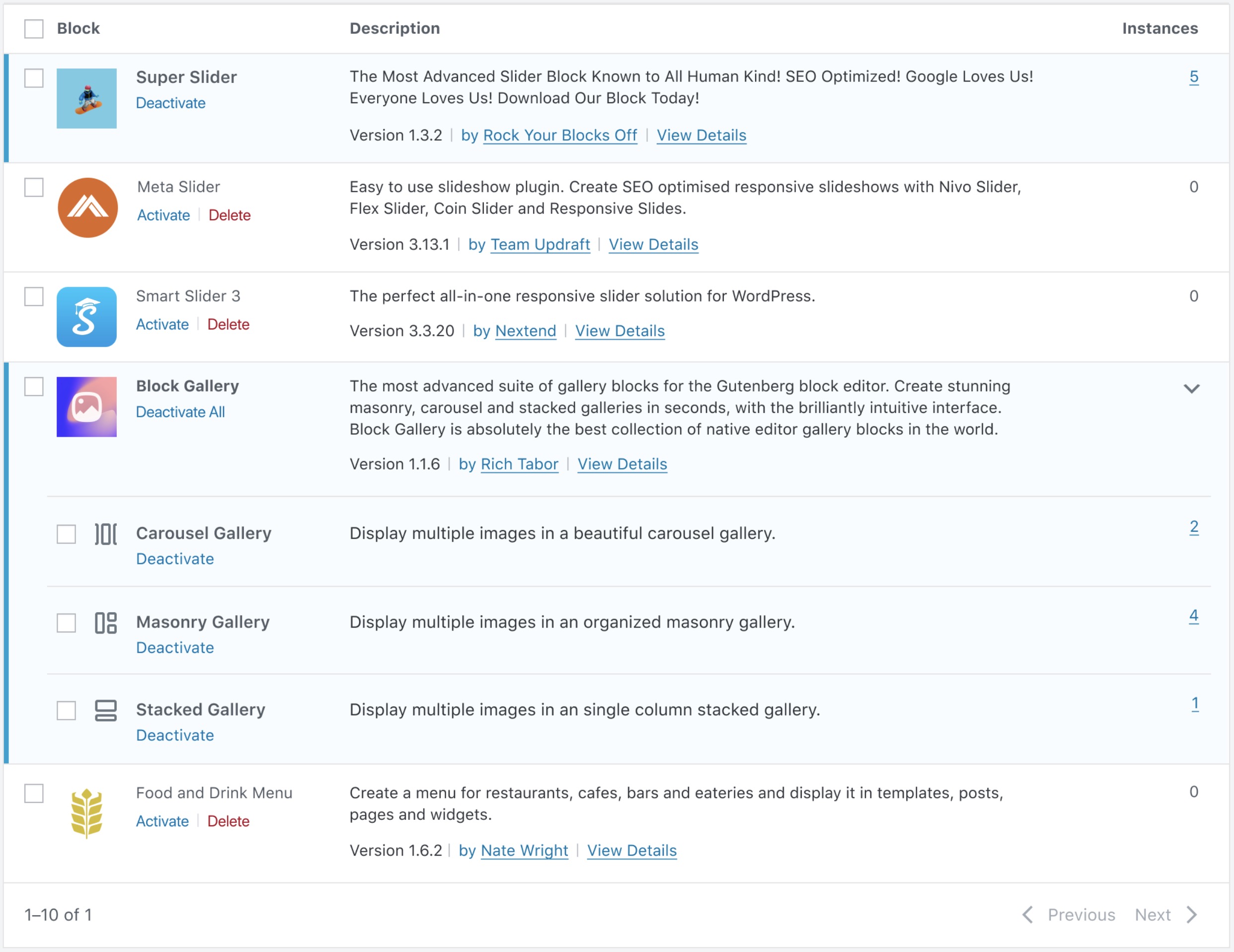 This looks amazing. Especially the "grouping" of blocks below the parent block library. Imagine this on the Plugins screen, for all your WooCommerce extensions!
Since Blocks are basically just Plugins, there shouldn't be any reason we couldn't build a Block business in the same way as our Plugin Businesses, right?
Wrong. 😕
> Cue scary music
> Cue fog machine
> Enter: The Block Directory Guidelines
In no uncertain terms, the Block Directory forbids monetising Blocks. From the Guidelines:
5. Block Plugins must not require payment or a paid account to function.
This includes payment for premium features. You may use the donation link feature.
8. Must not promote other blocks, plugins, or themes.
Block Plugins are blocks. They must not include advertisements, prompts, or promotional messages.
Ouch.
Although I'm sure a few excited developers will create some great blocks just for kicks, without any long-term support model, these efforts are bound to be short-lived, unsupported, and unsustainable.
5 years from now the Block Directory will be full of blocks that haven't been updated in the last 4 years.
Scene: Luke Has An Idea
> Spotlight centre stage
Instead of completely removing any monetisation opportunities, we could create a user experience which anticipates which Blocks are free of ads and up-sells, and which aren't.
We could allow users to filter out plugins with strings attached, so that when an advertising fiasco like this happens, it was (in a way) consented to.
Apple's App Store does this with In-App Purchases: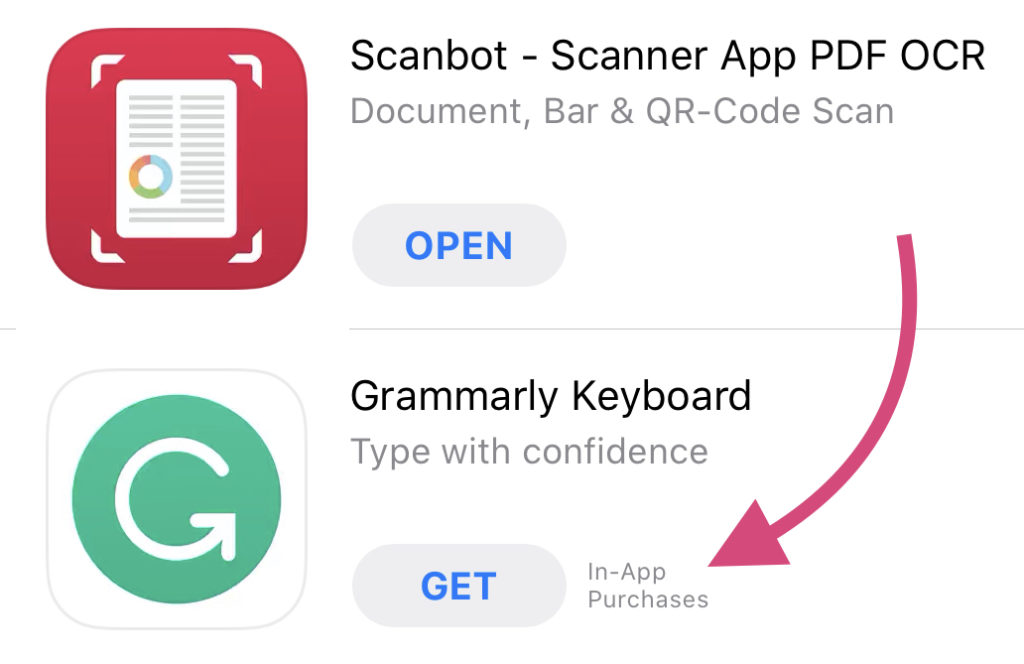 Jonathan Wold and I came up with this idea during an episode of Crossword. The more I think about it, the more it makes sense.
So I put together a few mockups. Concepts of how this might look in the Plugin and Block Directory. I've taken a few different approaches – which do you think works best?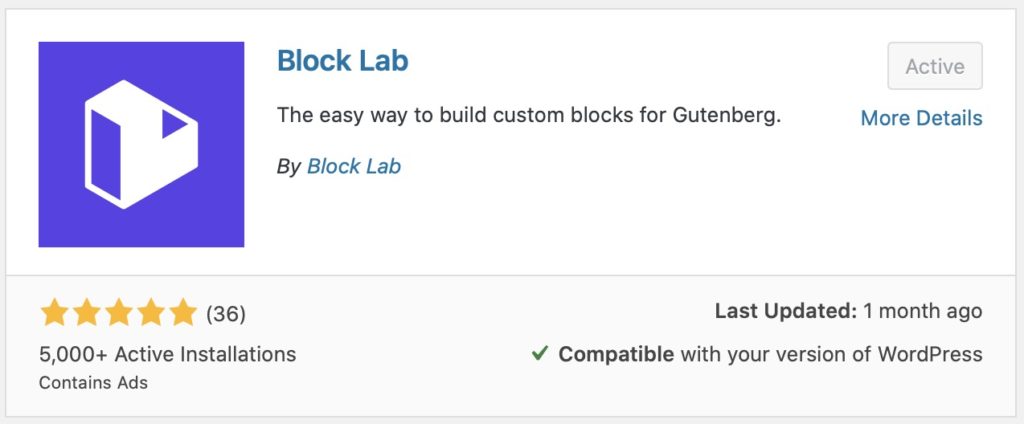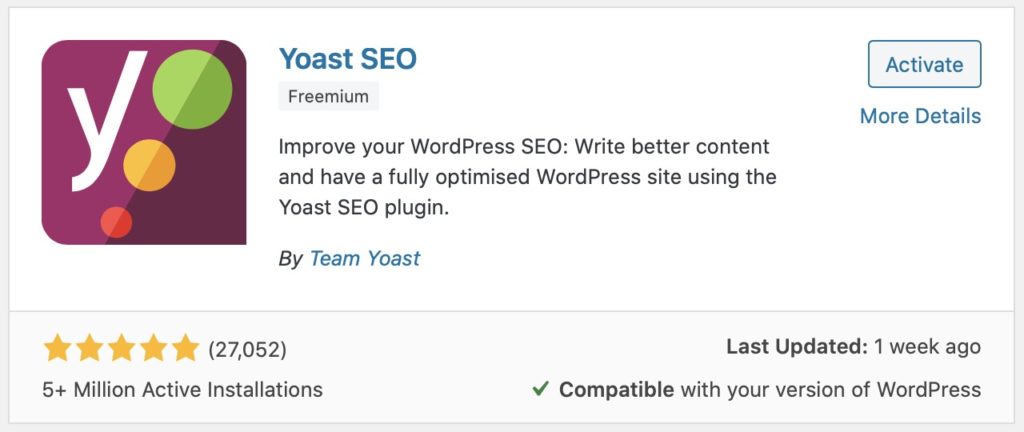 The language here is a bit tricky. I'm not 100% happy with the words I chose, but I'm confident we can figure that out.
We can apply the same thinking to the Block Directory: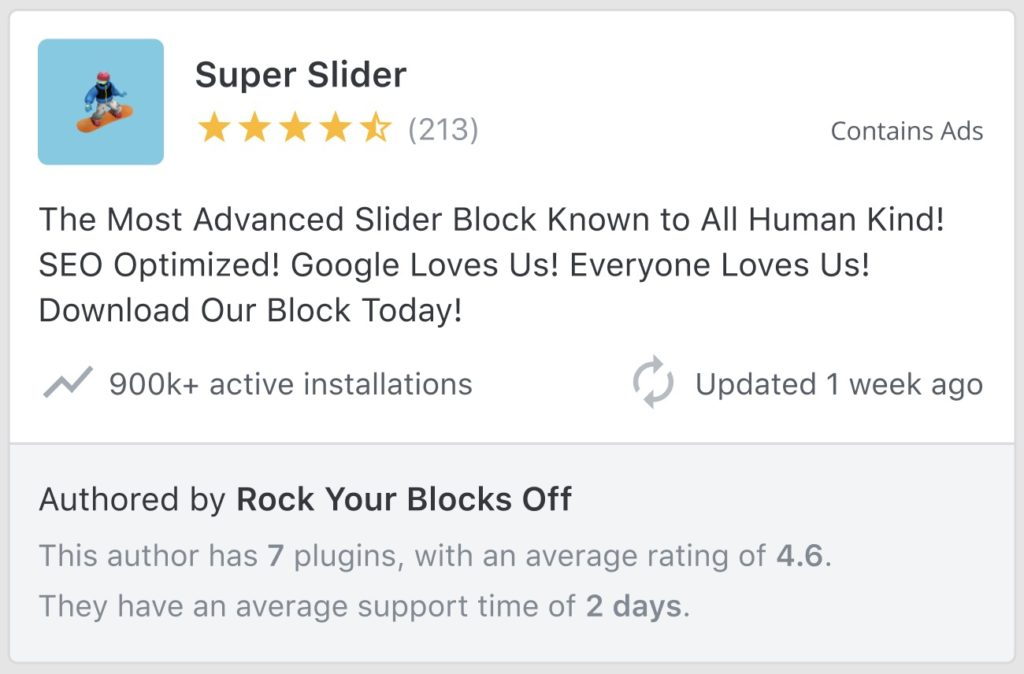 Taking this approach would give users a better experience with Blocks and Plugins, and contribute to a more vibrant and sustainable Block Directory.
It might even pave the way to a future where WordPress.org handles payments for premium extensions natively!
> Audience cheers
> Ensemble bows
The End