My team at work has a weekly call, codenamed "Strategy Sync", where we chit-chat and play a few rounds of Rocket League. This week, I joined the call from the metaverse via Bigscreen, which allowed me to beam my colleagues onto a giant screen in my virtual lounge room.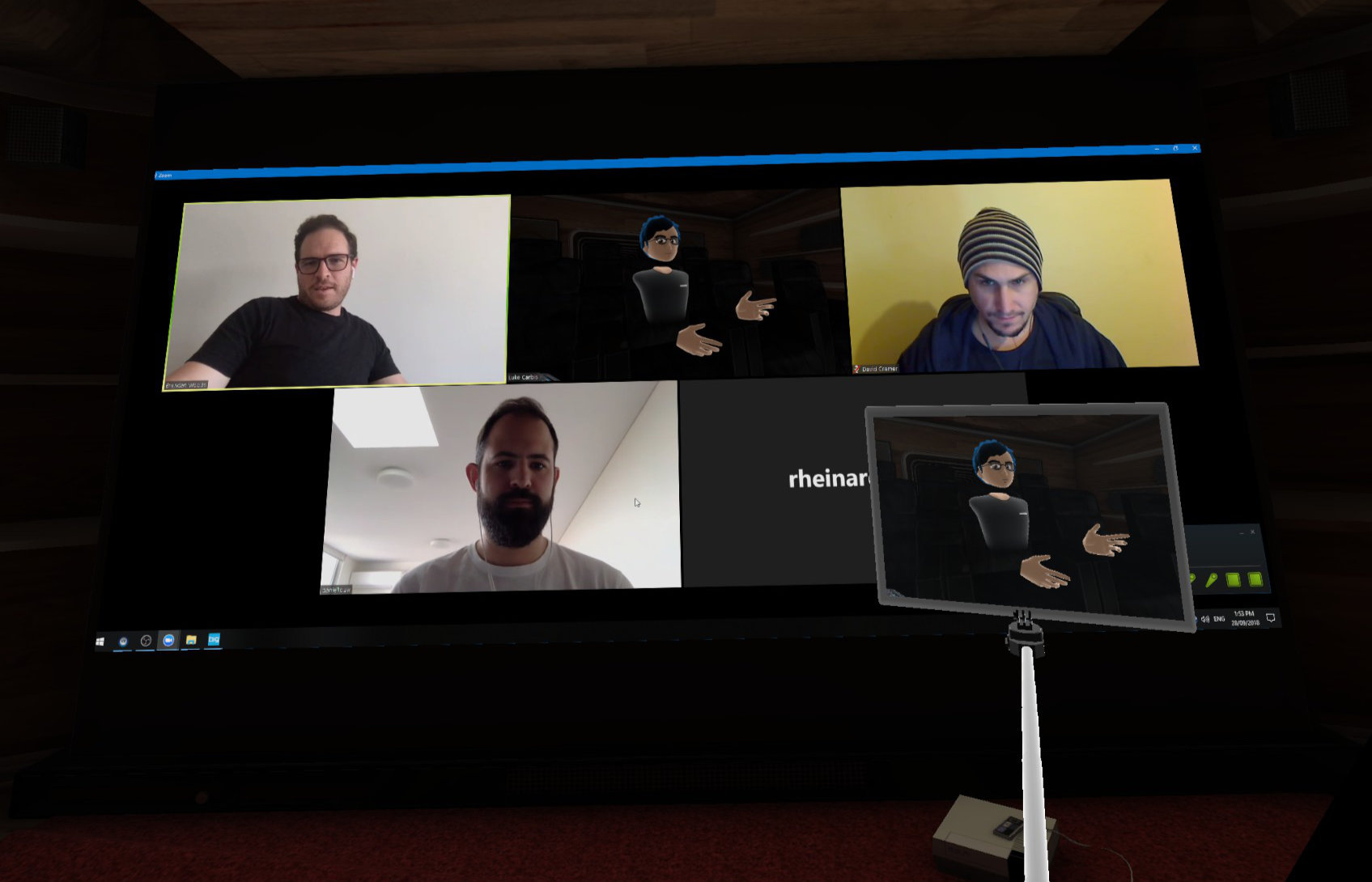 The best part was, they could see me, too! Well, my virtual avatar anyway. Here's how I set it up.
What you'll need
How to use Bigscreen camera as a webcam
Install OBS Studio and OBS-VirtualCam
Launch Bigscreen
In the Bigscreen menu, select Tools > Camera > Capture Mode
Launch OBS Studio, and select Tools > Virtual Cam
Turn on Horizontal Flip, and press Start
Launch your video chat application (I used Zoom), and select OBS as your webcam
Back in Virtual Reality, you should see your Bigscreen environment, and a selfie stick camera. This camera is now be your virtual web cam!